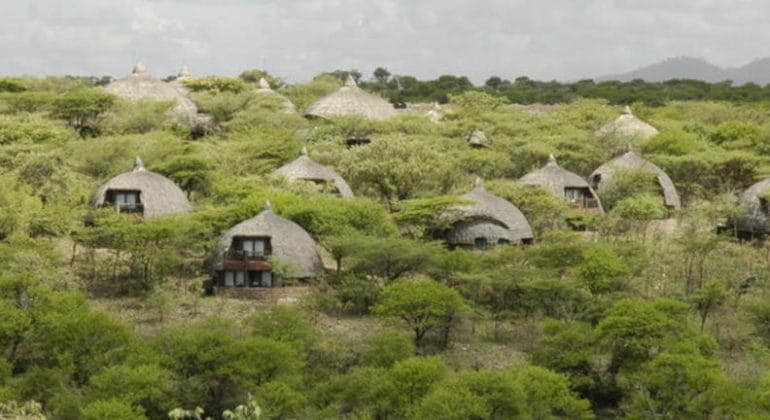 Sustainable Travel and Tourism in Tanzania
Regenerative Tourism in Tanzania: How to Travel Sustainably and Support Local Communities
Tanzania is a land of natural beauty, from the snow-capped peaks of Mount Kilimanjaro to the lush savannas of the Serengeti and the sparkling Zanzibar coastline. It is a home to some of the most iconic wildlife in the world, including rhino, lions, elephants, wildebeest, leopards and giraffes. It is also a land of great diversity, with over 120 ethnic groups and a rich cultural heritage. In recent years, Tanzania has become a popular destination for tourists from all over the world. However, tourism can have a negative impact on the environment. Large numbers of tourists can put a strain on resources, such as water and energy and they can as well contribute to pollution and habitat loss.
In recent years, Tanzania has become a popular destination for regenerative tourism. Regenerative tourism is a new approach to travel that focuses on leaving destinations better than we found them. It is about creating a positive impact on the environment, economy, and culture of the places we visit. In Tanzania, regenerative tourism is undertaken in many forms. Here is how you can be involved in sustainable travel and tourism.
Stay at a sustainable campsite or luxury lodges- KLM Safaris work with many lodges in Tanzania that are committed to sustainability. These lodges use renewable energy, practice sustainable recycling of wastes, and they support local communities. For example, Asilia Luxury Lodges in Serengeti will fit your dream to travel sustainably.
Go on a walking safari-Walking safaris are a great way to see wildlife without damaging the environment. They also allow you to get up close to the animals and learn more about their natural habitat. Our packages at KLM safaris involves slow travel and we encourage guided walking safaris. If interested with walking safaris just mention that in your booking e-mail.
Support local businesses- When you travel to Tanzania, be sure to support local businesses. This helps to boost the local economy and create jobs. We collaborate with community-based enterprises where you can learn and buy gifts such as organic coffee and arts and crafts.
Learn about the culture. Tanzania is a country with a rich culture over 120 tribes. Take the time to learn about the local customs and traditions. KLM will help you to appreciate the country even more by visiting and learn from various tribes such as makonde, maasai, chagga, sukuma  and hadzabe the bushmen. You will have an opportunity to stay for an overnight if interested.
Another way to experience regenerative tourism in Tanzania is to visit a community-based tourism project. These projects provide income and employment opportunities for local people while also protecting the environment. For example, the Tarangire Elephant Project works with local communities to protect elephants and their habitat. The project provides jobs for rangers, guides, and other staff, and it also supports community development initiatives such as schools and clinics. At KLM safaris we have connections with many community-based projects in Tanzania in which our clients are involved in various activities. Volunteering and internship can also be a great opportunity to experience these projects.
Regenerative tourism is a growing trend, and it is a great way to experience Tanzania's natural beauty and cultural heritage while also making a positive impact on the country. If you are planning a trip to Tanzania, I encourage you to consider booking your regenerative tourism with KLM Safaris as we are connected to lodges and hotels that is committed to sustainability and social responsibility. In doing so we support local businesses while connecting our potential customers to learn about the local culture and customs, contribute to conservation efforts, and leave no trace. You can contact the us directly through info@klmsafaris.com and ask about our sustainability products i.e safaris.
Sorry, the comment form is closed at this time.